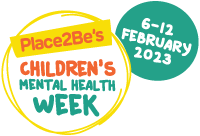 St Michael's is supporting Children's Mental Health Week 2023.
It is taking place from 6-12 February this year, with the theme Let's Connect.
The idea of the theme is to encourage people to go out of their comfort zone and make meaningful connections for all.
Watch out for information and resources this week on our Twitter page and the school website.